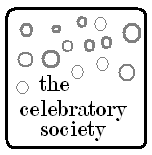 When I was interviewed by The Globe and Mail two years ago for
a piece about blogging and infertility
, I was asked why a blog? Why did I feel the need to 'let it all hang out' so to speak? And my answer then was the same as it is today: I started this blog for me. I needed a place to record my thoughts and feelings, our process, the tests, medications, tears, pain, etc. that we all deal with when we first venture into the vast land of infertility. I said it then and I'll say it again, "If I get readers, great! If not, well, that's okay too. I just need to do this for me."
Little did I know that so many others were out there who could relate to me. Who wanted to read about our journey. Who could possibly learn something from what we were going through. And who might discover that infertility isn't as taboo as our society seems to try to make it.
Little did I know that so many of you would follow along and cry with us at our failures and cheer with us when Petite was born last August.
Little did I know that so many of you would also touch my soul.
Case in point,
Max and Vee
. I have become very close with Vee over the last couple of years. And Max's death is still so raw, so heart wrenching. I am still coming to terms with it myself and the tears still flow freely. For these two people and their love have touched me greatly and I count them among my friends, even though they live so far away.
So it is in the spirit of
Festschrift
that I open the floor to you. Mel, our dear Stirrup Queen has proposed
The Celebratory Society
to all of us as a way to celebrate the people in the blogosphere who have touched us in one way or another. As Mel says, she has no qualms about admitting how self-indulgent this is. And I have to agree! But there you have it. The floor is yours. Think of this as the most interesting delurking project you'll ever participate in. Tell me what my blog or actions mean to you. And then do the same on your own blog, add it to the master list and give me the chance to tell YOU what you have meant to me.
Contacting Vee
For those of you who got lost in the shuffle when Vee went password-protected, please e-mail me your own e-mail address and blog link. I will pass them all on to Vee and ensure that she is aware that you are thinking of her. Max's memorial will be on Friday morning in their hometown in Australia and as mentioned, donations in his memory should be made to the
Rainbows for Kate Foundation
. We love you Max, and we miss you more than words can say.